Daylight savings always seems to me to do the opposite – it means we wake up in the dark, and we come home in the dark. So I am never quite sure where the daylight is saved and stored – but am always looking for ways to find it!
See below for some of my favorite things to bring a bit of light into your life this season, and remember to turn your clocks back on November 5th.
Guerlain's Abeille Royale Gold Eyetech Sculpt Serum is a bright way to start the day. The gold applicator is cool and refreshing while sculpting, and it's a little luxury that will bring a little light into these dark mornings.
Guerlain Abeille Royale Gold Eyetech Eye Sculpt Serum
$130.00
Discover how essential oils can give you a much needed boost with 5 Points Essentials. This is an easy, natural way to increase energy and improve mood – use on the skin or as recommended.

Essential Oils 
from 5 Points Acupuncture
Nothing gives us more energy than play – that is why this is the perfect paperweight. Lux to be sure, this will lighten up any tough morning.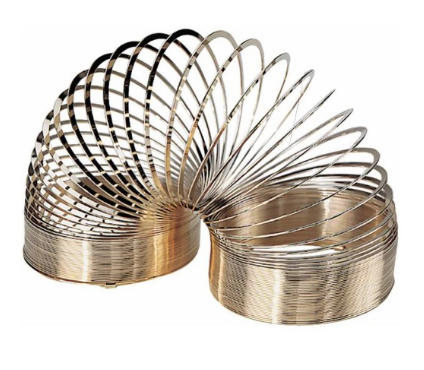 14 Karat Gold – Plated Original Slinky
$99.00
If you haven't yet, invest in a pair of metallic sneakers – guaranteed they will make you and everyone in your life smile with each wear.
Womens Club C Metallic Casual Shoes
$84.99