Thanks in large part to the ever-growing fast fashion industry coupled with social media's continuous influential rise, the fashion trend cycle has been accelerating like never before. This means more turnover of merchandise and overconsumption amongst shoppers. It's so vital, now more than ever, to be thoughtful when it comes to our purchases. When in doubt, turn to the classics. These are the pieces that are trendless, and will always serve a place in your wardrobe. A great handbag is not only an investment, but an emotional connection as well – it should put a smile on your face and hold its value. Finding your forever bag can be difficult, but the payoff is worth it. Choosing a timeless bag is a lifelong relationship worth giving careful consideration to. My advice is to seek counsel from one of the major fashion houses – if they've been around this long, that's a good sign they're not going anywhere anytime soon.
The Jackie (named for Jacqueline Kennedy) has been a legacy silhouette of Gucci. Designed in the 1950s, it was originally called the Fifties Constance. But when paparazzi snapped Jackie Kennedy carrying the bag in the 70s, it became synonymous with her impeccable style. For the Fall/Winter 2020 collection, Alessandro Michele, Gucci's current creative director, revived the bag, crafting it in sleek leather finishes available in multiple size iterations. The price for the bag has grown 35% on resale sites since last year, so it's absolutely a bag with value.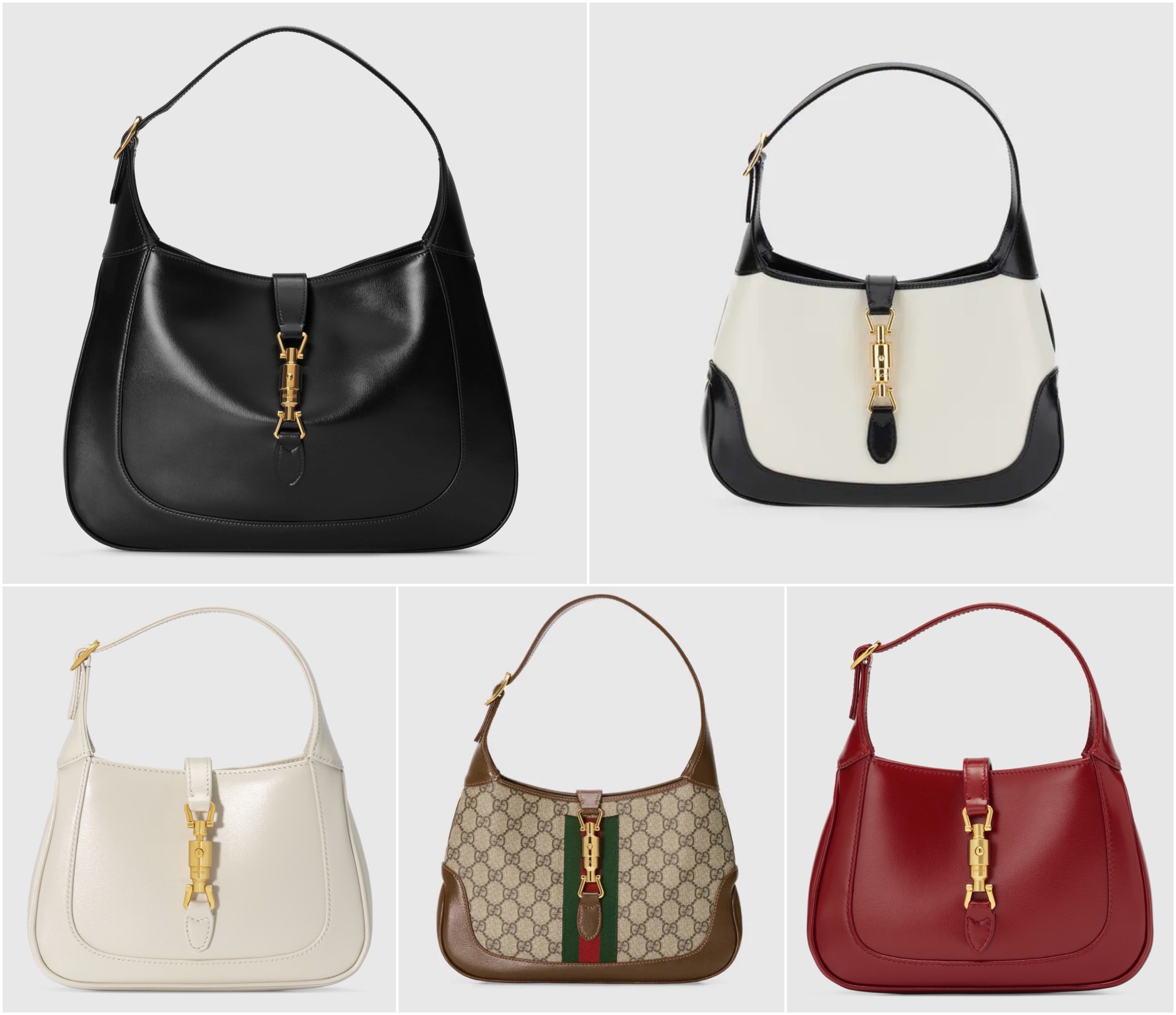 Prada's famous nylon bags were a concept created early in Miuccia Prada's career and we continue to celebrate her notion for utilizing materials not typically associated with feminity. Originally, the concept was born in 1979 and while it didn't receive as much attention back then, once it was relaunched in 1985 with the triangular Prada logo, its rise to power began. The nylon not only gives the bag a sporty edge, but it also provides the wearer with upmost functionality.
Of course, when you think of Hermès, it's easy to immediately think of the Birkin. And while that would absolutely be a justified choice for this list, the Kelly's more understated look and cleaner lines continue to feel fresh now. The bag was based on a bag created in 1892 for holding a saddle and evolved further in 1923 when Emile-Maurice Hermes and Ettore Bugatti designed a bag for Hermes's wife Julie. Then in 1928, Emile-Maurice's son-in-law Robert Dumas designed the sac à dépêches, meant to carry important papers and news – it was even worn by JFK and the Duke of Windsor! It eventually gained its namesake during the filming of Hitchcock's "To Catch a Thief," at which time Grace Kelly fell in love with the bag and she held it up to protect herself from paparazzi cameras that pursued her during her pregnancy with Price Rainer of Monaco. Once that image found itself on the cover of Life Magazine, the bag took on new life. The bag is difficult to obtain, but finally getting one is like winning the lottery – maybe even better!
No luxury handbag list could be complete without the mention of Chanel. The story of the iconic flap bag starts in 1955, at which point Coco Chanel decided to create a bag that would allow women to keep their hands free, as before the 50s, women carried bags in their hands. This bag was named the Chanel 2.55 for the date of it's creation: February 1955. This original 2.55 bag has been redesigned multiple times, most notably in 1983 when Karl Lagerfeld changed the classic square twisting lock to the iconic interlocking CC clasp. Many people use 2.55 and Flap Bag interchangeably, and while there are many similar features between the two, the closure is the easiest way to tell them apart. Both bags are square or rectangle shaped and come with a metal chain to be worn on the shoulder. An official Classic Flap Bag uses a leather-woven chain strap, while the modern 2.55 has an all-chain strap. The most common type of leather you'll find the bags in are Chanel's signature quilted lambskin, though the bag has been remade in cotton, transparent plastic, tweed, and exotic leathers. It's not unfamiliar for the bags to have a waitlist, as they are in high demand, but with the constantly updated rotation, you'll be sure to find one that belongs on your wish list and eventually on your shoulder!
Ok This bag might come as a surprise, as it's the "youngest" of those on the list. Bottega Veneta, born in 1966, is known for its Italian craftsmanship and classic designs. The Intrecciato Weave is one of the brands most distinctive bags, utilizing the brand's staple technique of intertwining strips of leather to create a woven pattern. The technique has been reimagined season after season since the 70s in new and exciting iterations. Since 2018, Daniel Lee, who previously worked under Phoebe Philo at Celine, took over the role of creative director of Bottega Veneta, and the company has seen huge renewed interest. The Cassette Bag emerged as part of Pre-Fall 2019 and is a fun, exaggerated twist on the brand's Intrecciato weave. Its puffy woven leather and gold triangular buckle makes it an instantly recognizable bag, and is available in muted neutral and plenty of bold hues as well.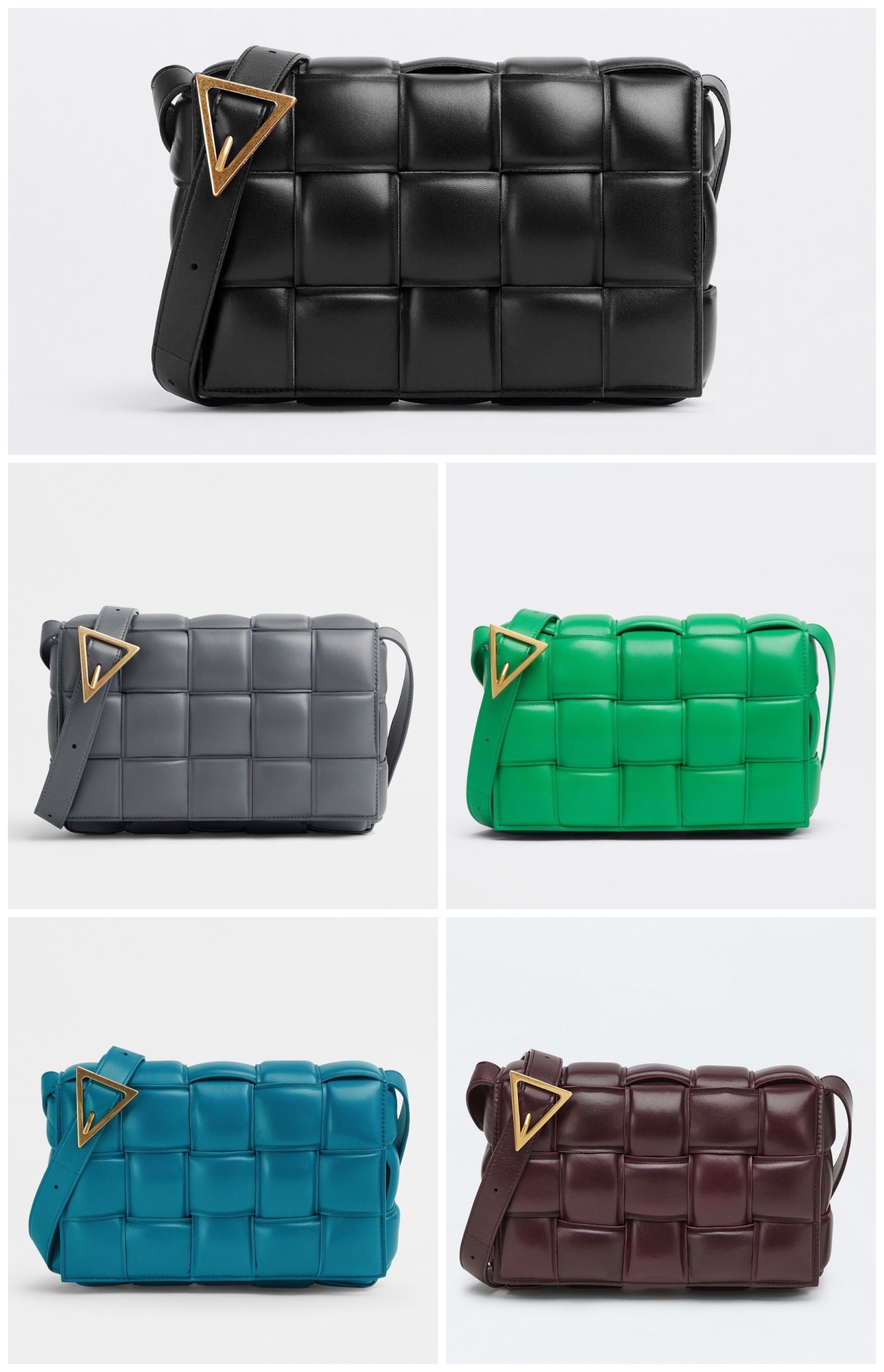 Which bag stands at the top of your wish list?