With the return of in-person shows at New York Fashion Week, there was an emphasis on the dramatic. Though the fashions presented didn't necessarily fuse neatly, designers enjoyed steering far away from anything basic. There was a wave of nostalgia and celebration spoken through the runways that was joyful and beautifully creative. And while I am not personally a fan of the general fan of fashion seeking inspiration from the aughts, – no thank you to low-rise jeans from me! – the delight in fashion speaks to me, especially while we continue to adjust to our new normal.
Of course, fashion has always been an artform. But this season, designers presented their pieces as canvases for more literal art. Kate and Laura Mulleavy of Rodarte adorned their dresses with glitzy landscapes of florals and space scenes; Thom Browne took inspiration from trompe l'œil techniques and classic statues with their drapery and the illusions of abs; Gabriela Hearst crocheted abstract paintings into knitwear. Whether you prefer impressionists, surrealists, or modernists, you can take a note from this runway trend and transform yourself into a piece of art, worthy of being on display at The Met. For an easy (and immersive) way to partake in this trend, take a walk through your local art museum and pick up a tee from the gift shop on your way out.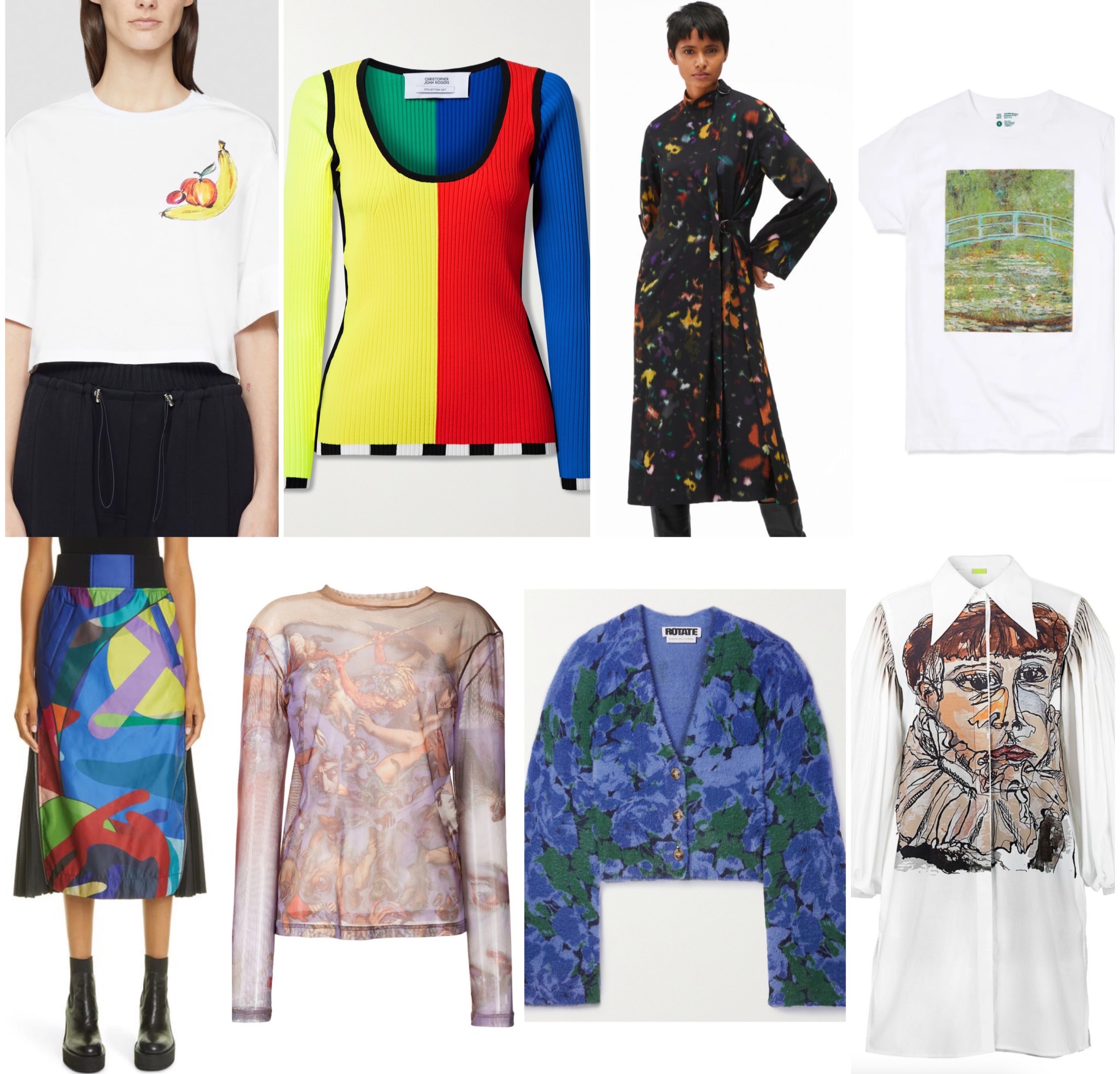 Tiny bags had their moment in the sun, but designers chose to stay practical for their bag designs. For Spring 2022, the bigger the better. And as someone who is constantly schlepping around the city, I couldn't be happier to see this shift. Khaite, Tory Burch, and Proenza Schouler armed their models with oversized shopper bags. The sizable silhouette is perfect for the woman on-the-go, and comes in a variety of colors and textures.
The Spring 2022 runways showed new iterations of all-over sequins to further the idea of dressing to celebrate. While sequins always put a smile on my face, I was particularly excited about the use of shimmery fabrics like lamé, satin, and leather from Peter Do, Altuzarra, Brandon Maxwell, and more, which created a liquid metal effect on the garments. Maybe it's the "child of the '80s" in me, but I'm ready to RSVP for my next party donned in metallics.