[vc_row][vc_column][vc_column_text]
"I love sourcing personalized, one of a kind gifts – including jewelry and clothing – that beautifully
capture memories of time spent with loved ones,once in a lifetime experiences, and special places and trips."
Shahla Karimi's 14k Gold Subway Series collection evokes memories spent
exploring NY together. Each necklace, ring, earring and bracelet traces one of five New York City
subway lines and is embellished with diamonds to signify express stops along the way.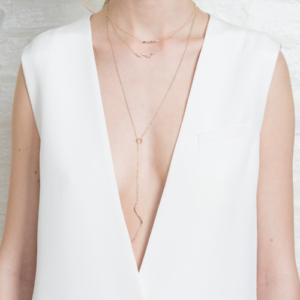 SUBWAY SERIES COLLECTION NECKLACES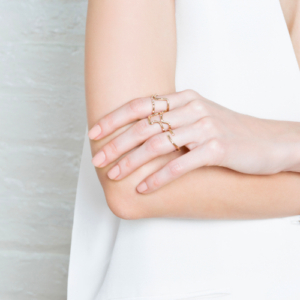 SUBWAY SERIES COLLECTION RINGS
Shahla's Birthstone collection need not be limited to celebrating birthdays.
 I've nicknamed it the "Milestone" collection. Use these pieces to honor significant dates like 5 year sapphire or 10 year
diamond anniversaries, special events, and in loving memory of grandparents to be held close.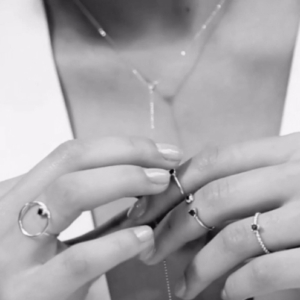 QuangNhat's inventive, one of a kind designs, while easily adapted to a city woman's wardrobe
with jeans and jacket, come emblazoned with symbols of far flung Vietnam
and its many traditions and festivals. This sleeveless denim jumper calls up memories of celebrating Lunar New Year, known as Tet in Vietnam, and it is so aptly adorned for this year – Year of the Red Rooster.
All items in todays post were easily found at Uncoverd
Uncoverd Woman /ˌənˈkəvərd ˈwo͝omən / : a woman who has a firm grasp of who she is.
An elegant, daring, intellectual, cultured woman, a leader, and effortlessly interesting personality. She is
atypical and as such she appreciates uniqueness, quality and has the confidence to express herself unapologetically.
It's not fashion. It's an experience.
[/vc_column_text][/vc_column][/vc_row]